Corujão is a TV Globo television program, and is one of the channel's oldest. It is broadcast everyday during early mornings, with 2 movies being broadcast instead of 1 on Fridays and Sundays.
Sessão Coruja
1972-1976

1976-1986
This was the variant used for black & white movies.
Coruja Colorida
1972-1976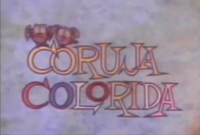 1976-1985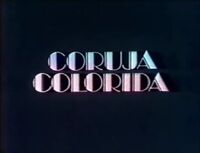 This variant was used for movies in color (hence the name Coruja Colorida).
Corujão
1986-1988
In 1985, both of the Sessão Coruja and Coruja Colorida programs were merged to form Corujão.
1988-1999
1999-2004

2004-2014

2014-present

Other