Corujão is a movie session in Rede Globo, being one of the oldest from the channel. It is broadcast every day during early morning, with the fridays and sundays broadcasting 2 movies instead of 1.
Sessão Coruja
1972-1976
1976-1985
This was the variant used for Black & White movies.
Coruja Colorida
1972-1976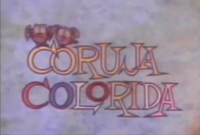 1976-1985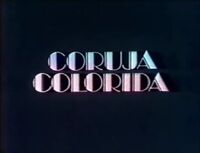 This variant was used for Color movies (hence, Coruja Colorida).
Corujão
1985-1990
In 1985, both brands for Sessão Coruja and Coruja Colorida were merged to form the current Corujão.
1990-1999
1999-2004

2004-2014

2014-present

This logo currently represents an owl replacing the "J". The font somewhat resembles the old 1990s logo.
Other
Community content is available under
CC-BY-SA
unless otherwise noted.