DZYL-FM
1956–1960
DZYK-FM
1960–1968
| | |
| --- | --- |
| | LOGO MISSING |
DZMM-FM
1968–1972
DWWK-FM
1973–1977
| | |
| --- | --- |
| | LOGO MISSING |
1977–1978
| | |
| --- | --- |
| | LOGO MISSING |
1978–1980
| | |
| --- | --- |
| | LOGO MISSING |
1980–1984
| | |
| --- | --- |
| | LOGO MISSING |
DWOK-FM
OK 101 BBC Radio 101.9 FM
1984–1986
| | |
| --- | --- |
| | LOGO MISSING |
DWKO
Knock Out Radio 101.9
1986–1987
| | |
| --- | --- |
| | LOGO MISSING |
DZOO
Zoo 101.9 / 101.9 Zoo FM
1987–1989
DWRR-FM
101.9 Radio Romance
1989–1994
1994–1996
WRR 101.9 All the Hits, All the Time!
1996–1998
WRR 101.9 For Life!
1998–2005
1998–1999
2000–2004
2004–2005
Alam Mo Na 'Yan! 101.9 For Life!
2005–2007
2007–2008
Bespren! 101.9 For Life!
2008–2009
ABS-CBN 101.9 FM (first era)
October–November 2009
Tambayan 101.9
2009–2013
ABS-CBN 101.9 FM (second era)
May–July 2013
MOR 101.9 My Only Radio For Life!
2013-2017
2013–2014
2014–2017
The logo is still the same, but with a few changes. The ABS-CBN logo on the letter O on MOR is now replaced by the normal letter O (resembling a vinyl record or a recorder button), and the owner of the radio station is now written below as well.
2017–2018
A new logo was released in 2017, making the "MOR" wordmark go to the left side and the "101.9" and the words "For Life", are moved to the right side. The headphones on the letter O on MOR are also installed as well.
2018–2020
A new logo was released in 2018, removing the "For Life!" slogan, and was refreshed from the past MOR 101.9 logos from 2013 to 2017. The headphones on the letter O on MOR are now facing to the left side as well.
On May 5, 2020, the station signed off together with sister stations ABS-CBN, S+A, and DZMM due to cease and desist order of the National Telecommunications Commission ordering the network to suspend operations after its legislative franchise expired. DJ Jhai Ho was the last DJ to go onboard, with his valedictory message, with an underscore of Yeng Constantino's "Salamat" as the last song to be broadcast by the station; after that, the MOR Philippines station ID was played for the last time before signing off. On July 15, 2020, ABS-CBN announced the painful pronouncement to its employees that the company will go into retrenchment on August 31, laying-off much of its employees after its new franchise was denied by the House of the Representatives. The following day in an episode of Failon Ngayon sa TeleRadyo, DJ Chacha, anchor of Dear MOR and formerly Heartbeats confirmed that the radio station along with other regional MOR stations will fold on the said retrenchment date.
See also
Part of Lopez Holdings Corporation
---
Predecessor companies:
Bolinao Electronics Corporation | Alto Broadcasting System/Alto Sales Corporation | Chronicle Broadcasting Network | Banahaw Broadcasting Corporation
---
Owner
Lopez, Inc. (56.08%) | ABS-CBN Holdings Corporation (32.1%) | Public Ownership (42.92%)
---
Parent
Lopez, Inc. (Lopez Holdings Corporation)
---
Divisions
ABS-CBN Entertainment (Break Bumpers | Other) | ABS-CBN News and Current Affairs | CineMedia Group (Dreamscape Entertainment (On-Screen Logos) | Dreamscape Digital | Cosyne Multimedia) | iCONN | Star Creatives Television | Star Magic
---
Subsidiaries
ABS-CBN Global Ltd. | ABS-CBN International | ABS-CBN International Distribution | ABS-CBN Foundation, Inc. | ABS-CBN Themed Experiences | ABS-CBN Shared Service Center | Bantay Bata 163 | Bantay Kalikasan | Sagip Kapamilya | Knowledge Channel Foundation | Bayan Productions | Big Dipper | Creative Programs | The Chosen Bun
---
ABS-CBN Films
Star Cinema | Black Sheep Productions | Quantum Films | TFC at the Movies
---
TV Stations
ABS-CBN Regional
DZOE-TV (Metro Manila) | D-3-ZO-TV (North Luzon) | DZAD-TV (Southern Tagalog) | DYPR-TV (Palawan) | DZNC-TV (Bicol) | DYCB-TV (Central Visayas) | DYAB-TV (Eastern Visayas) | DYAF-TV (Panay) | DYXL-TV (Negros) | DXZT-TV (South Central Mindanao) | DXCS-TV (Cagayan De Oro) | DXAS-TV (Southern Mindanao) | DXLL-TV (Zamboanga)
---
Television channels
Analog/Digital free-to-air channels
A2Z1 (Other)
Cable/Satellite channels
ABS-CBN News Channel | Cinema One | Cine Mo! | Jeepney TV | Kapamilya Channel | Knowledge Channel | Metro Channel | Myx | Radyo Patrol Davao | TeleRadyo | TeleRadyo Cebu
International channels
ANC Global | S+A Global | Cinema One Global | Myx TV | TFC
---
Telecommunications and digital media
ABS-CBN Digital Media | ABS-CBN TVplus | ABS-CBN TVplus Go | Destiny Cable | SkyCable | Sky Fiber
---
Licensed products
ABS-CBN Publishing, Inc.
---
Web TV
iWant TFC | Kapamilya Online Live | Sky On Demand
---
YouTube Channels
ABS-CBN Entertainment | ABS-CBN News | ABS-CBN Lifestyle | ABS-CBN Star Cinema | ABS-CBN Talk | MYX Philippines | Push | Star Magic
---
Internet and Social Media
ABS-CBN Interactive | ABS-CBN News | Choose Philippines | DZMM.com.ph | Hero | Just Love Kids | KTX | Push.com.ph | PATROL.PH | TrabaHanap.com
---
TV Productions and Partners
CBN Asia
---
Recording companies and other subsidiaries
Star Music (Logo Variations | Other) | TNT Records | ABS-CBN Philharmonic Orchestra
---
Inactive
Cinema One Premium HD
---
Former TV Productions and Subsidiaries
AMCARA Broadcasting Network | Probe Productions | TAPE Inc.
---
Former and Defunct
Asianovela Channel | ABS-CBN S+A (HD) | ABS-CBN TVplus | ABS-CBN TVplus Go | ABS-CBN (Logo Variations | Other) | ABS-CBNmobile | ABS-CBN Regional Channel | ABS-CBN Sports | The ABS-CBN Store | ABS-CBN Studio Experience | Balls/Balls HD | CgeTV | Hero | KidZania Manila | Kapamilya Box Office | Liga | LVN Pictures Inc. | Maxxx | Multiply | MOR Philippines | Movie Central | O Shopping2 | Tag | Velvet | Roadrunner Network, Inc. | Sky Direct | Skylight Films | Star Home Video | Yey! (Other)
---
Inactive Radio networks
ABS-CBN Radio
---
Inactive TV Stations
ABS-CBN Regional
DWWX-TV 2 (Metro Manila)
---
Inactive Television channels
Analog free-to-air channels
ABS-CBN (Logo Variations | Other) | ABS-CBN S+A (HD)
Digital free-to-air channels
Asianovela Channel | Cine Mo! | Jeepney TV | Kapamilya Box Office | Knowledge Channel | Movie Central | Myx | O Shopping2 | TeleRadyo | Yey!
1Blocktime with ZOE Broadcasting Network
2Joint venture with CJ ENM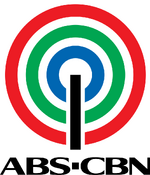 Headquarters:
ELJ Communications Center, Eugenio Lopez Drive, Diliman, Quezon City, Metro Manila, Philippines
ABS-CBN Broadcasting Center, Sgt. Esguerra Avenue corner Mother Ignacia Street, Diliman, Quezon City, Metro Manila, Philippines