Contents

1965–1993
1993–1998
2012-present
DW Transtel is an international distribution company owned by Deutsche Welle in order to transmit German productions to foreign countries.
Transtel
1965-1993
1993-1998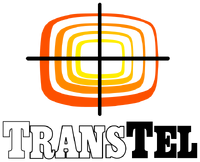 In 1998, Transtel was folded into DW.
DW Transtel
2012-present
Fourteen years later, it was spunoff to become an international producer of DW programmes.