DZTR-AM 1250 kHz
1971-1976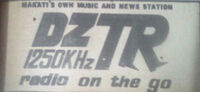 The first AM station owned by Trans-Radio Broadcasting Corporation was 980 (1250? the image says 1250) kHz, which was acquired from Transit Broadcasting Corporation in 1971. Under Trans-Radio, the station became known as DZTR - Radyo Pilipino. DZTR was a music AM station and features celebrities such as Vilma Santos, Tirso Cruz III, German Moreno and others. On September 5, 1976, the station signed off to pave way for the launch of 99.5 RT the following day.[1]
DWRT-AM 990
DWRT-AM
1985-1994
Trans-Radio returned to AM radio in 1985 and launched DWRT-AM (990 kHz) as 99 Rock, playing AOR. A few years later, it shifted from rock to gospel. In 1994, it changed its format again to news & talk as DWRT 990. Its studios were moved to Caloocan City. It aired music, public service & religious programing.
1994–2002
In 2002, the station went off-the-air. These were the years when Super Radyo DYSS 999 Cebu aired in Metro Manila via weak signal.
2006–2008
2008–2009
DZIQ
Radyo Inquirer
2010–2016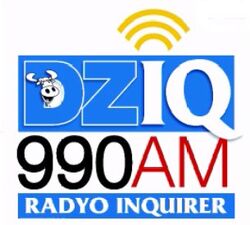 2016-present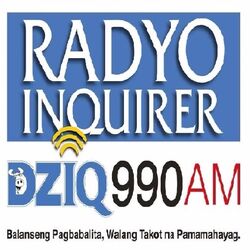 Community content is available under
CC-BY-SA
unless otherwise noted.