Dan Vs. is an American TV show that ran on The Hub from January 1, 2011 to March 9, 2013.
2011-2013
Advertising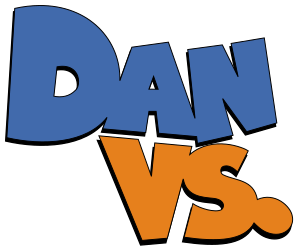 In-show
Dan Vs. This Game (2011)
Dan Vs. This Game was an online flash game on The Hub website. The Game uses the colored variant of the logo.