This article is about an Indian TV channel. For Disney's 2016 film, see Dangal (film).
Dangal is a free-to-air Hindi general entertainment channel (GEC) in India, owned by the Enterr10 Network, that shows both original content and reruns of old shows on now-defunct Hindi GECs like Imagine TV. It was launched in 2009 as a Bhojpuri movie channel, and was converted into a Hindi GEC around 2017 (since Enterr10 had launched Bhojpuri Cinema by then).
After the Telecom Regulatory Authority of India announced new channel packaging schemes in 2019, Dangal became the most popular TV channel in India across all languages, overtaking pay-TV channels like Star Plus. Though it lost its pole position in mid-2020, it continues to be the most popular channel from a free-to-air broadcaster.
2009–2016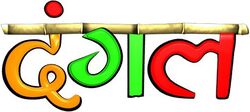 2016–present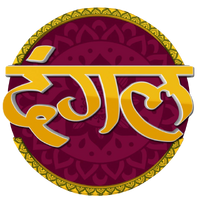 Dangal introduced a new logo on 14 March 2016.[1]
References