Contents

1934-1944
1952-1954
1954-1965
1965-1970
1970-1984
 
1984-1997
1997-2003
2003-2015
2015-present
Fernsehsender Paul Nipkow
1934-1944
NWDR-Fernsehen
1950-1954
Deutsches Fernsehen
1954-1965
ARD Deutsches Fernsehen
1965-1970
1970-1984
http://www.youtube.com/watch?v=Kvn70bK5uBg
Erstes Deutsches Fernsehen
1984-1997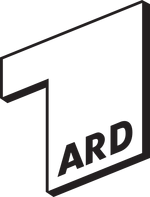 On Monday, 1 October 1984, ARD introduced a new logo accompanied by the first CGI ident broadcast on German television created by Cranston/Csuri Productions in Columbus, Ohio. The logo, the storyboards for the ident and the new intros part of the rebrand were made by Hans Bacher.
Das Erste
1997-2003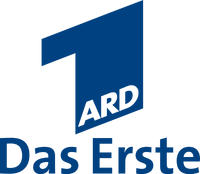 2003-2015

2015-present

Originally only used on the channel's Facebook page, this logo launched on air in February 2015.
Community content is available under
CC-BY-SA
unless otherwise noted.