Contents

1972–1999, 2020–2021 (RTM), 2000–2006, 2020–2021 (Astro), 2007–2008 (TV9)
2009–2019
2020–2021
2021–present
TV Pendidikan
1972–1999, 2020–2021 (RTM), 2000–2006, 2020–2021 (Astro), 2007–2008 (TV9)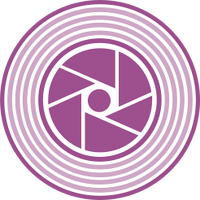 TV Pendidikan was officially launched on June 19, 1972 by Tun Abdul Razak, Malaysia's second Prime Minister. Originally broadcasting only to peninsular Malaysia, its reach was later expanded to Sabah and Sarawak on August 30 1976. In April 1998, the then-Information Minister the late Mohamed Rahmat announced the privatisation of the network; however, the plans for its privatisation did not materialize, resulting in the network still being owned by the Malaysian government to this day.
Between January 3, 2007 through December 31, 2008, TV Pendidikan aired on the terrestrial channel TV9; previously broadcasting through pay television satellite provider Astro's channels 28 (from 2000 to 2002) and 13 (from 2002 to 2006) and on RTM channels TV1 and TV2 from 1972 to 1999.
In October 2018, the-then Education Minister Maszlee Malik announced the TV Pendidikan relaunch while stating that the Ministry of Education would be developing its own content.
TV Pendidikan was relaunched on April 6, 2020 after 12 years of absence and began airing on TV Okey, one of RTM's channels. As of May 4, 2020, the network also returned to the Astro platform since its last broadcasting in 2006 via Astro Tutor TV.
EduWebTV
2009–2019
This article or section lacks a former logo at the moment.
You can help Logopedia by uploading it here.
DidikTV@ntv7
2020–2021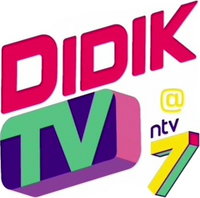 The TV Pendidikan slot on ntv7 known as DidikTV@ntv7 was officially aired on November 23, 2020; currently, the programming slot broadcasts daily from 9am to 12pm and 3pm to 5pm.
DidikTV KPM
2021–present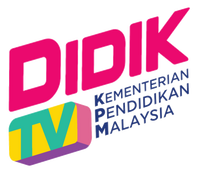 On February 12, 2021, the Ministry of Education announced that NTV7 would be rebranded via a takeover as an educational TV channel known as DidikTV KPM starting from February 17, with the channel focusing on educational content based on the SPM curriculum and co-curriculum. It would also provide news focused on education, edutainment programs, and content produced by the students, with 17 hours of airtime from 7am to 12am.
On February 16, NTV7 owner Media Prima stated in a press release that the channel would not "cease[d] operations as perceived and reported by certain quarters" to make way for DidikTV KPM; however, current NTV7 staff would now focus on the latter channel's running.
Community content is available under
CC-BY-SA
unless otherwise noted.