This page only shows primary logo variants.
For other related logos and images, see:
Contents

2009–2012
2012–2019
2019–present
Digi Sport 1 is the Hungarian version of Digi Sport 1, which is the flagship channel of the Digi Sport brand. The channel broadcasts sports competitions, and news about sports.
Digi Sport
2009–2012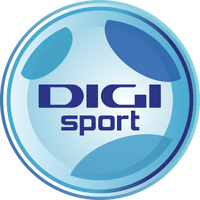 Digi Sport 1 was launched as Digi Sport, on July 23, 2009.
Digi Sport 1
2012–present
2012–2019

On August 1, 2012, Digi Sport was relaunched as Digi Sport 1.
2019–present

In late 2019, the redesigned 2012 logo, which was first used in the Romanian version, was adopted to the Hungarian version.