Contents

2006
2006-2009
2009-2013
2013-2018
2018-present
Mundial Total
2006 (Prototype)
This channel was created as Mundial Total in 2006, as an exclusive channel for 2006 FIFA World Cup.
Canal 680
2006-2009
After the World Cup, the channel was renamed as DirecTV Canal 680.
DirecTV Sports
2009-2013
In June 13, 2009, DirecTV Canal 680 was renamed as DirecTV Sports.
2013-2018
In 2013, the modification of the 2011-2015 DirecTV logo was used from Central Deportivo, Fútbol Total and more original productions, the word "sports" was in the top of the word "DirecTV". However, it was released in Sports.
2018-Present
After DirecTV was acquired AT&T, the "D" symbol was removed. This is only to not use the 2018 DirecTV Latin America logo until 2019, the dot in the "D" symbol is green and the word "SPORTS" is dark blue. This design was made by FutureBrand.
Fixed-line telecommunications:
---
---
---
---
---
---
---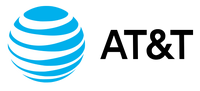 Community content is available under
CC-BY-SA
unless otherwise noted.