Discovery People was an American cable channel.
CBS Eye on People
Pre-launch

1997–1999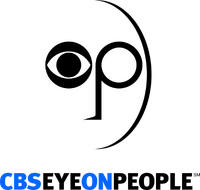 This logo - nicknamed the "eye con" - was created by Lee Hunt Associates; intended to look like a face with the CBS logo being an eye and a "P" being both the second eye and the nose.
Discovery People
1999–2000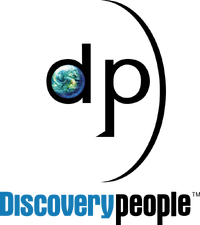 Discovery Communications bought 50% of the channel in mid-1998 - eventually taking over CBS' stake on January 11, 1999 - and changed the logo accordingly; the CBS logo was replaced by a lowercase "d" with Discovery's signature globe inside it.
Eventually, Discovery decided to use Discovery People's distribution for other channels, such as Discovery Health, and quietly shut down around 2000.