Disney XD is a pay television channel that broadcasts in the Southeast Asia region, owned by the Disney Channels Worldwide unit of the United States-based Walt Disney Television, operated by The Walt Disney Company (Southeast Asia). It is aimed primarily at children, 6–15 years old.
Its programming lineup includes Marvel and Star Wars shows, reruns of programs previously aired on Disney Channel and certain action series.
2012-2015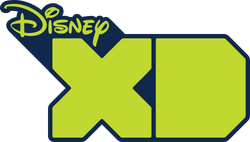 Disney XD first began broadcasting in Malaysia on 15 September 2012. The channel was expanded to Singapore on 16 March 2013, Indonesia and Thailand on 19 October 2013, and lastly, the Philippines on 31 May 2014.
2015-2020 (Singapore); 2015-2020/2021 (Indonesia and Thailand, Malaysia)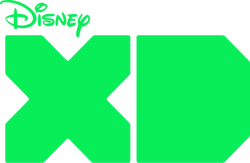 On 28 February 2019, the Malaysian feed of Disney XD Asia was merged into the main feed, with timings on promos now saying MAL/PHIL instead of SIN/PHIL. Astro, the sole operator in Malaysia that carries Disney channels made Disney XD an HD only channel from 14 March 2019. Disney XD is not available in Hong Kong and Vietnam, selected programs are also available on Disney Channel Asia.
Disney Channel, Disney XD and Disney Junior ceased transmission in Singapore on 31 May 2020, on both Singtel and StarHub.
In between December 30, 2020 to January 1, 2021, Disney XD will cease operations with its content moving to Disney+ and Disney Channel.
Community content is available under
CC-BY-SA
unless otherwise noted.