Classic Doomspire-Brickbattle
2008–present

This is the thumbnail for classic Doomspire-Brickbattle, created by superbloxman52. This thumbnail is currently content deleted.
Doomspire Brickbattle
2017–2020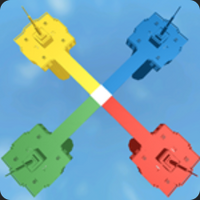 A group under the name "Temple of Brickbattle" released a new version of Classic Doomspire-Brickbattle.
2019–present

In 2019, Doomspire Brickbattle got a logo for the game. It is not heavily emphasized.
2020–present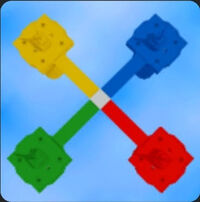 In December 2020, a massive update was released that redesigned the weapons, the map, and the lighting, however, people were criticizing the redesign, with many switching over to the 2019 remake of the game, Super Doomspire.
See Also