1916-1921

1921-19??

Before 1921, El Universal transformed from a political newspaper into a popular daily newspaper, because of the Mexican constitution. In January 1921, El Universal added the motto, "El gran diario de México" (lit. "The great newspaper of Mexico")
19??-1999
1999-2001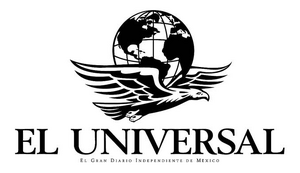 The word "independiente" was added into the paper's masthead. The eagle on the logotype was moved to the right part, making the masthead the longest lived.
2001-2002

El Universal reverted back to its original wordmark.
2002-2005

By 2002, the new wordmark was adopted and the motto reverted back to its original line, but this time on the top. They changed its colors to blue.
2005-2009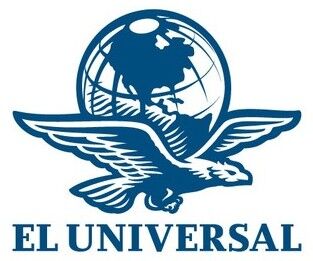 Alternate Logo (2005-Present)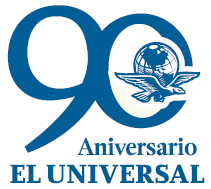 90th Anniversary logo (2006)
2009-Present

The logotype was moved from the bottom of the paper's masthead, making it the current masthead of El Universal, while the blue and grey stripes were added into the logotype.