Not to be confused with EMTEC.
PT Elang Mahkota Teknologi Tbk, doing business as Emtek, is the largest media and information technology conglomerate in Indonesia that once was an authorized distributor for Compaq laptops. Nowadays, Emtek owns three private television networks (SCTV, Indosiar and O Channel).
It also invests in the digital ventures (KapanLagi Youniverse, Vidio, Bukalapak and Dana), as well as hospitals under EMC Healthcare. The main competitor of Emtek's media business is MNC Group.
1989–2009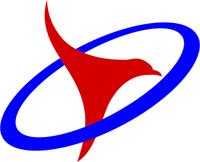 2009–present
External links