This page only shows primary logo variants.
For other related logos and images, see:
2009–2019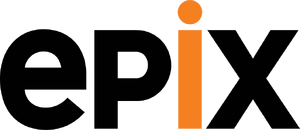 DESIGNER
Loyalkaspar
TYPOGRAPHY
Interstate
USAGE
Official
The Epix logo has kept essentially the same design since its October 2009 launch, utilizing a simple lowercase wordmark. The original version differs, however, in that it was designed using the Highway typeface with the "i" wholly rendered in orange.
2019–present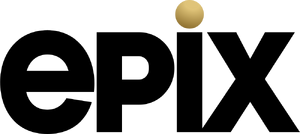 DESIGNER
Imaginary Forces
TYPOGRAPHY
Gotham
USAGE
Official
On April 19, 2019, Epix unveiled an updated version of its 2009 logo: changes included the undercurve of the "e" being tightened toward the middle stroke, the base of the "i" being re-colored to match the rest of the letters (with the dot retaining its yellow coloring, albeit now beveled), and the lettering overall being slightly boldened and given more condensed kerning.