For the mobile phone brand from 2001 until 2012 called "Sony Ericsson", see Sony Mobile Communications.
LM Ericsson
1876-1883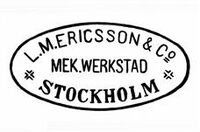 1883-1918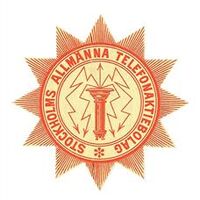 1918-1942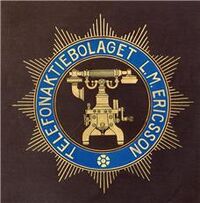 1942-1982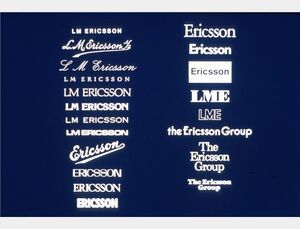 Ericsson
1982-2009

DESIGNER
Terry Moore (from AID)
TYPOGRAPHY
Unknown
USAGE
Official
In 1982, a project to review Ericsson's visual identity was started. It saw the need for more modern and uniform identity.
It was decided that the new identity would be a stylized E and the word Ericsson.
The new identity was implemented on January 2, 1982 and the word LM is dropped after 106 years of existence.
2009-2018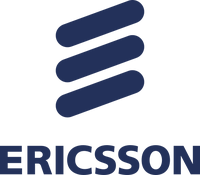 Only shown on the companies owned by Ericsson and the website.
2018-present

In February 2018, Ericsson enlisted Stockholm Design Lab to update the icon, develop a new graphics package and a company font; "Hilda". The icon was slightly altered so that the lines sit at 18.435º, which allows the logo to pixelate better at lower sizes.
External links
Community content is available under
CC-BY-SA
unless otherwise noted.