The 2012 edition of the Eurovision Song Contest was held at the Baku Crystal Hall in Baku, Azerbaijan. The 2011 edition, held in Düsseldorf, Germany, was won by Azerbaijani singers Ell & Nikki with their song "Running Scared". Therefore, Azerbaijan, represented by public broadcaster İctimai TV, got to host the 2012 contest. The semi-finals were held on 22 and 24 May and the grand final on 26 May 2012.
Sweden won the contest, represented by Lorine "Loreen" Talhaoui and her song "Euphoria". The song scored 372 points, only 15 shy of the record 387 that Alexander Rybak of Norway had scored with his song "Fairytale" in Moscow, Russia, in 2009 (in the voting system that lasted until 2015).
Sweden—particularly its Eurovision selection contest Melodifestivalen, possibly the largest and most-watched Eurovision selection process in Europe—produced another Eurovision winner in the 2010s: Måns Zelmerlöw at Vienna, Austria, in 2015.
2012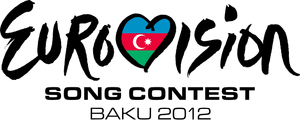 | | |
| --- | --- |
| | SVG NEEDED |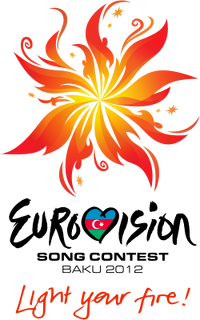 Logo with slogan, so named because Azerbaijan is known as the Land of Fire.