2012–2018, 2020-present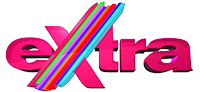 Extra launched as a advertorial data-casting sister channel on 26 March 2012 on Freeview channel 94. From 2013 to 2015, a five-hour timeshift of Extra was broadcast as Extra 2 on channel 94. When 9Life launched on 26 November 2015, Extra moved to channel 95 and replaced Extra 2. Extra 2 would continue broadcasting on NBN Television until 1 March 2016.
Extra ceased broadcast and was replaced on October 1, 2018 by business channel Your Money, a joint venture between Nine Entertainment Co. and Australian News Channel.
On 1 October 2020, Extra was relaunched on digital channel 97 after 2 years off the air.