This article is about about the Mozilla brand. For the web browser, see Firefox Browser.
2018 (pre-release)
On the 30th July 2018, Mozilla announced that Firefox will undergo a complete rebrand. On their website, they shared two "design system approaches", seeking out feedback from users. Both options offer a "master brand" which their products will also adopt. Mozilla also shared options for a general browser icon, along with what appear to be other, more singularly focused browser icons.
2019–present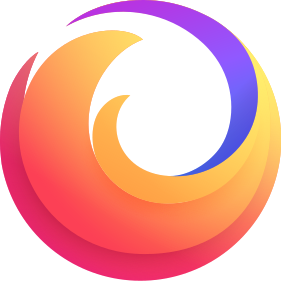 In 2019, Firefox Browser along with its sister apps became a product of the new Firefox brand which itself is a subsidiary of Mozilla.
"Now Firefox has a new look to support its evolving product line. Today we're introducing the Firefox parent brand — an icon representing the entire family of products. When you see it, it's your invitation to join Firefox and gain access to everything we have to offer. That includes the famous Firefox Browser icon for desktop and mobile, and even that icon is getting an update to be rolled out this fall."
— '
See also
Community content is available under
CC-BY-SA
unless otherwise noted.