1894–1907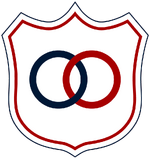 The French National Football Team have their origin in the Football Team of Union des Sociétés Françaises des Sports Athlétiques, USFSA (Union of French Athletic Sports Societies).
It was one of the founding sports entities of Fédération Internacionale de Football Asociation in 1904.
1907–1919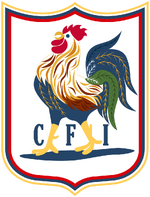 After the departure of the USFSA from FIFA in 1907, the entity that replaced its place was the Comité Français Interfédéral (CFI) (French Interfederal Commitee), created those year. This entity will reformed in 1919 creating the Fédération Française de Football, (FFF).
1970–1998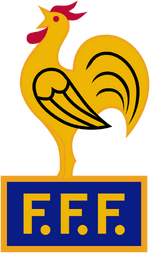 1998–2006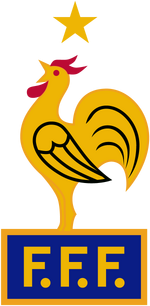 As champions of 1998 FIFA World Cup France, the French team got their first world title.
2006–2014
2006–2011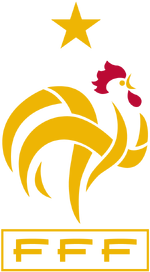 With this blazon, the French team reached the final of the 2006 FIFA World Cup Germany.
2011–2014
2011
2012
2013
2014–present
2014–2018
This new badge, inspired by the 1958 cockerel, was worn at both the 2014 FIFA World Cup and UEFA Euro 2016.
2018–present
The badge was given another star following the team's victory in the 2018 FIFA World Cup.
Community content is available under
CC-BY-SA
unless otherwise noted.