The Family Channel
1996-1997
In 1995, The Family Channel launched the now famous 25 Days of Christmas.
Fox Family Channel
1998–1999
Due to the acquisition of International Family Entertainment--including The Family Channel--by News Corporation--now 21st Century Fox--and Saban Entertainment, The Family Channel's 25 Days of Christmas was renamed Fox Family's 25 Days of Christmas.
Fox Family / ABC Family
2000–2001

As Fox Family's attempt to attract an older audience, Fox Family relaunched the block with a new look. As part of the sale of Fox Family to The Walt Disney Company, the block was once again renamed to ABC Family's 25 Days of Christmas. Since then, the block is the last remaining program that is family-friendly on this channel.
ABC Family
2002
2003–2004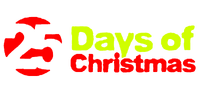 ABC Family / Freeform
2005–2017 (ABC Family/Freeform) 2012-2017 (ABC Spark)
Freeform
2018–present (Various Disney networks)
Note
Beginning in 2017, the block was expanded to become a part of ABC, Disney Channel, Disney Junior, and Disney XD.
Community content is available under
CC-BY-SA
unless otherwise noted.