Contents

2010-2013
2013-2015
2015-present
2010-2013

Frisbee was launched on June 12, 2010. On 14 January 2013, following the sale of Switchover Media, the channel became the property of Discovery Italia.
2013-2015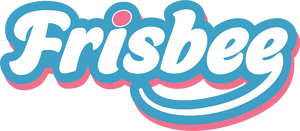 On June 30, 2013, the channel moved to the 16:9 panoramic format and to the renewed logo and graphics. In addition, the target is directed at a female audience.
2015-present

On April 30, 2015 Frisbee changed its logos and the target was targeted at children.