This article is about the Philippine TV channel. For other TV channels called GTV, see GTV.
For the Indonesian TV channel of the same name, see GTV (Indonesia).
This page only shows primary logo variants.
For other related logos and images, see:
Contents

1995–1999
1999
1999–2001
2005–2007
2007–2010
2010–2011
2011 (unused)
2011–2014
2014–2021
2021–present
GTV (Good TV) is a Philippine free-to-air television network owned and operated by the Citynet Network Marketing and Productions Inc., a wholly owned subsidiary of GMA Network, Inc. It was launched on February 22, 2021, replacing GMA News TV on its flagship station, UHF Channel 27 Metro Manila and its provincial relay stations. It is a sixth overall secondary television brand of GMA Network since its inception in 1995 as Citynet Television.
Citynet Television
1995–1999
On August 27, 1995, GMA inaugurated its first ultra-high-frequency channel, Citynet Television (or simply known as Citynet 27) through DWDB-TV Channel 27 in Metro Manila, becoming the first UHF television channel operated by a major broadcast network in the Philippines (through its wholly owned subsidiary, Citynet Network Marketing and Productions). In April 1999, Citynet Television ceased its commercial operations and was later reformatted into a local music channel because of its high cost for operating the station as well as its intense competition with another UHF station owned by GMA's competitor, Studio 23 of ABS-CBN (later known as ABS-CBN S+A).
EMC
1999
In 1999, Entertainment Music Channel (EMC) was launched as GMA's first music channel after Citynet closed down because of high programming costs and low ratings. This channel only lasted for a few months, until GMA signed a leased broadcast agreement with Hong Kong-based Star TV to transmit a localised music station under the name of Channel [V] Philippines.
Channel [V] Philippines
1999–2001
On December 15, 1999, STAR TV leased the airtime of Citynet to launch Channel [V] Philippines through EMC. Part of the strategy was to localize Channel [V] with programs produced locally by STAR TV and GMA. This only lasted for two years, and it closed down on July 25, 2001, because of its intense competition with MTV Philippines (now known as One Sports) of Nation Broadcasting Corporation owned by PLDT's MediaQuest Holdings, the same company which purchased a controlling stake in GMA Network earlier at the same year (later sold back to its previous owners in 2006), leading to another reason of its shutdown: conflict of interest.
QTV
2005–2007
Programming would return to DWDB-TV Channel 27 in 2004 as a repeater station of DZBB-TV Channel 7, which served as GMA's flagship station. On November 11, 2005, it was officially launched as QTV (Quality Television), broadcasting imported sports, entertainment, news, public affairs, dramas, and lifestyle-oriented programming after GMA made its agreement with ZOE Broadcasting Network, where in exchange for providing updated equipment to their facilities, GMA would be able to operate and set programming for DZOE-TV Channel 11 owned by ZOE, making it as a main station for QTV. Channel 27 would soon stop airing as a repeater station for Channel 11 in 2007 and was eventually used for trials of GMA's digital television broadcast.
Q
2007–2010
On March 18, 2007, QTV renamed itself as Q.
2010–2011
This logo was introduced on May 29, 2010; similar to that of Q's 1998 logo.
GMA News TV
2011 (unused)
2011-2021
Q was rebranded as GMA News TV on February 28, 2011 as a news channel served for its programs by GMA News and Public Affairs. This logo was only used on News TV Quick Response Team until it was used again for GTV's run of News TV Live.
2011–2014
The 2002 GMA logo would be added to the logo shortly after. The logo was shown on February 28, 2011.
2014–2021
On May 31, 2019, GMA Network ended its agreement with ZOE Broadcasting Network, because of GMA and ZOE's increasing payments, accompanying the network's decreased values. As a result starting from June 4, 2019, GMA News TV transferred to DWDB-TV Channel 27 owned by Citynet Network Marketing and Productions, a channel space once occupied by Citynet 27, EMC and Channel [V].
GMA's digital broadcast was moved from Channel 27 to Channel 15 later. Meanwhile, DZOE-TV Channel 11 temporarily stopped its broadcast soon after that until its return on the airwaves by October 10, 2020, this time carrying A2Z, after ZOE made its blocktime agreement with GMA's former rival, ABS-CBN. Despite it is being rebranded to GTV, its international counterpart remained and continued using the "GMA News TV" brand as well as its international variant of this logo.
GTV
2021–present
After 9 years, GMA News TV was rebranded as GTV on February 22, 2021, carrying news, entertainment and sports programs, similar to its earlier incarnations as Citynet Television and Q. The 'G' in the logo has a close resemblance to GMA's 1992 Rainbow Satellite logo. However, the channel's name should not be confused with the 1970s branding of what is now People's Television Network.
Part of GMA Holdings Inc.
---
Predecessor companies:
Republic Broadcasting System | GMA Radio-Television Arts | GMA Rainbow Satellite
---
Owner
GMA Holdings Inc. (25.17%) | Group Management and Development, Inc. (23.47%) | FLG Management and Development Corporation (20.01%) | M.A. Jimenez Enterprises (13.49%) | Television International Corporation (9.94%)
---
Divisions
GMA Entertainment Group | GMA International | GMA News and Public Affairs | GMA Regional TV | GMA Sports | GMA Worldwide | Radio GMA (RGMA) | Sparkle | Synergy
---
Subsidiaries
Alta Productions Group | Citynet Network Marketing and Productions | GMA Kapuso Foundation | GMA Ventures, Inc. | Script2010, Inc.
---
GMA Entertainment Group
AltG Records | RGMA Marketing and Productions, Inc. (GMA Music) | GMA Music and Home Video | GMA Drama (Other)
---
GMA Network Films, Inc.
Backyard Productions | GMA Pictures
---
Affiliate Film & TV productions and TV studio partners
CBN Asia | M-Zet TV Productions Inc. | OctoArts Films | Regal Entertainment, Inc. | Star Cinema5 | Viva Films6 | TAPE Inc.
---
Telecommunications and digital media
GMA Affordabox (GMA Now) | My-HD | MyGMA | GMA New Media | Digify Inc.
---
Licensed products
GMA Brand Talk | GMA Marketing and Productions | GMA Licensing | GMA Store
---
TV Stations
GMA Regional TV
Analog TV Stations
DZBB-TV 7 (Metro Manila, Pampanga, Tarlac, Bulacan, Rizal, Cavite, Laguna) | (North Central Luzon: D-5-AS-TV 5/DWBC-TV 48 | DWEA-TV 10) | (Southern Luzon: D-12-ZB-TV 12 | DWAI-TV 7) | (Western Visayas: DYXX-TV 6 | DYGM-TV 13) | DYSS-TV 7 (Central Eastern Visayas) | (North, Central and Southern Mindanao: DXJC-TV 35 | DXMJ-TV 5 | DXBG-TV 8)
Digital TV Stations
DZBB-TV 15 | DWEA-TV 38 (North Central Luzon) | D-12-ZB-TV 32 (Batangas) | DYXX-TV 33 (Iloilo) | DYSS-TV 26 (Cebu) | DXMJ-TV 37 (Davao)
---
Television channels
Free-to-air channels
GMA Network | GTV
Cable/satellite and Digital channels
DepEd TV4 | Hallypop1 | Heart of Asia | I Heart Movies
International channels
GMA Life TV | GMA News TV | GMA Pinoy TV
---
Radio networks
Radio GMA (RGMA)
---
YouTube Channels
GMA Artist Center | GMA Brand Talk | GMA Network | GMA News | GMA Playground | GMA Playlist | GMA Public Affairs | GMA Regional TV | GMA Sports | GMA YoüLOL
---
Web TV, Internet and Social media
GMA News Online | GMANetwork.com | GMA On Demand | IMReady | GETS | Philippine Entertainment Portal | SPIN.Ph | YouScoop

---
Inactive
Scenarios, Inc.
---
Former TV Productions
Probe Productions | ZOE Broadcasting Network

---
Defunct
CGMA | Fox Filipino2 | GMAQuest | INQ7.net3
1Joint venture with Jungo TV.
2Joint venture with The Walt Disney Company.
3Former Joint venture with Philippine Daily Inquirer.
4Afffiliate with Department of Education, partnership.
5Partnership with ABS-CBN Corporation.
6Partnership with Viva Entertainment.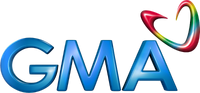 Analog and Digital TV stations in Metro/Mega Manila, Philippines
Analog
VHF Stations
DWGT-TV 4 (PTV) | DWET-TV 5 (TV5) | DZBB-TV 7 (GMA) | DZKB-TV 9 (RPN/CNN Philippines) | DZOE-TV 11 (A2Z) | DZTV-TV 13 (IBC)
---
UHF stations
DZEC-TV 25 (Net 25) | DWDB-TV 27 (GTV) | DWDE-TV 35 (DBS) | DWAO-TV 37 (UNTV) | DWAQ-TV 39 (SMNI) | DWNB-TV 41 (One Sports) | DZCE-TV 48 (INC TV)
---
Digital television stations
DZBB-DTV 15 (GMA, GTV, Heart of Asia, Hallypop, I Heart Movies, DepEd TV) | DZTV-DTV 17/26 (IBC) | DWET-DTV 18 (TV5, One PH, One Sports) | DZKB-DTV 19 (CNN Philippines) | DZOE-DTV 20 (A2Z | ABS-CBN TeleRadyo) | DWCP-DTV 21 (ETC, Shop TV, Solar Learning) | PA 23 (DWIZ HD/SD) | DZEC-DTV 28 (Net 25) | DZRJ-DTV 29 (RJ DigiTV, Oras ng Himala Channel, Radyo Bandido TV, RJ Rock TV, TV Maria) | DZBC-DTV 30 (Solar Learning) | DWKC-DTV 31/50 (BEAM TV, PIE, TV Shop Philippines, Island Living Channel/Pilipinas HD, Life TV) | DZOZ-DTV 33 (Light TV) | DWAO-DTV 38 (UNTV, STV, Truth Channel) | DWAQ-DTV 40 (SMNI News Channel, SMNI) | DWGT-DTV 42 (PTV, PCOO TV, Salaam TV/Lumad TV) | DWVN-DTV 46 (Hope Channel Philippines, Hope Channel International, Golden Nation Network) | DZCE-DTV 49 (INC TV, Net 25)
---
Inactive stations
DWWX-TV 2 (ABS-CBN)1 | DWCP-TV 21 (SBN/ETC) 3 | DWAC-TV 23 (S+A)1 | DZRJ-TV 29 (RJTV/2nd Avenue) 3 | DWKC-TV 31 (BEAM TV) 3 | DZOZ-TV 33 (Light Network) 3 | DWBM-TV 43 (MBN) | DWVN-TV 45 (Hope Channel Philippines) 3 | DWDZ-TV 47 (ABC) | DWBC-TV 68 (Intervision)
---
Inactive digital television stations
DWWX-DTV 16 (Knowledge Channel, O Shopping, Asianovela Channel, Movie Central, Jeepney TV, Myx)2 | DWBM-DTV 43 (ABS-CBN, S+A, Cine Mo!, Yey!, DZMM TeleRadyo, KBO)2
---
Defunct stations
DZXL-TV 4/9 (ABS-CBN) | DZRU-TV 41 (MTV Philippines)
---
1ABS-CBN franchise renewal controversy.
2Offline, due to Cease and Desist order of NTC.
3Completely transitioned to Digital terrestrial television.