Gala-Sears was a Chilean department store chain that operated between 1980 (opening its first store in 1982) and 1983. It was the official representative of Sears in that country.
1980–1983

Gala-Sears was founded on May 1980, and opened its first store in April 1982 at Mall Parque Arauco in Las Condes (Santiago). Later on that same year it opened some minor stores at other communes of Santiago; all of them closed during 1983.
1983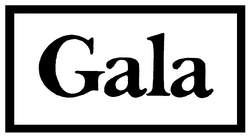 In May 1983, the company dropped the "Sears" brand from their name, and became only "Gala". The chain declared bankruptcy and closed in September 1983, only a year after its opened their first store in Chile. Falabella accquired their Parque Arauco store and opened under Falabella brand in October 1983.