1959–1962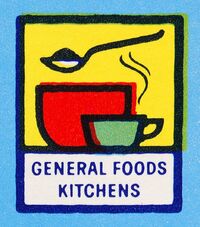 1962–1984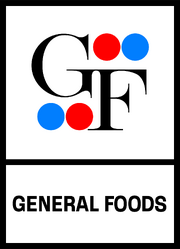 1984–1990
Designer: 
Saul Bass
G. Dean Smith
In November 1984, General Foods adopted a new logo created by Saul Bass, featuring a stylized leaf.
"The leaf conveys the notion of growth as it relates to the nature of the company's business - food - and to the corporation itself." - Saul Bass in the New York Times[1]
In 1990, General Foods merged with Kraft, Inc. to form Kraft General Foods, Inc. Currently, most of its brands are owned by its successors, The Kraft Heinz Company and Mondelēz International.