This page only shows primary logo variants.
For other related logos and images, see:
Georgia Public Broadcasting is a PBS member television and NPR-affiliated radio network serving the state of Georgia though nine full-power television stations and 17 public radio stations.
Television
WGTV 8/Athens-Atlanta (flagship station; signed on May 23, 1960)
WXGA-TV 8/Waycross-Valdosta-Brunswick (signed on November 19, 1961)
WVAN-TV 9/Savannah (signed on September 17, 1963)
WJSP-TV 28/Columbus (signed on August 10, 1964)
WCES-TV 20/Wrens-Augusta (signed on September 12, 1966)
WABW-TV 14/Pelham-Albany (signed on January 2, 1967)
WNGH-TV 18/Chatsworth (signed on as WCLP on January 30, 1967)
WACS-TV 25/Dawson-Americus (signed on March 6, 1967)
WMUM-TV 15/Cochran-Macon, GA (signed on as WDCO-TV on January 1, 1968)
Radio
WUNV 91.7 FM/Albany
WUGA 91.7 FM/Athens (operated by the University of Georgia)
WACG-FM 90.7 FM/Augusta
WWIO-FM 88.9 FM/Brunswick (relay of WSVH)
WUWG 90.7 FM/Carrollton
WNGH-FM 98.9 FM/Chatsworth
WMUM-FM 89.7 FM/Cochran-Macon (also carries some local programming from Mercer University)
WNGU 89.5 FM/Dahlonega
WPPR 88.3 FM/Demorest
WJWV 90.9 FM/Fort Gaines
WGPB 97.7 FM/Rome
WSVH 91.1 FM/Savannah
WABR 91.1 FM/Tifton
WWET 91.7 FM/Valdosta
WJSP-FM 88.1 FM/Warm Springs-Columbus
WXVS 90.1 FM/Waycross
In addition, since 2014, GPB Radio programming has aired during the daytime hours daily over Georgia State University-owned WRAS 88.5 FM/Atlanta by arrangement with the Georgia Public Telecommunications Commission. (WUWG carries a mix of WRAS's GPB Radio offerings and the main GPB Radio feed.)
Georgia ETV Network
1960–1969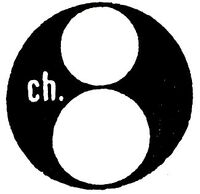 1969–1970
Georgia Public Television
1970–1985
1985–1989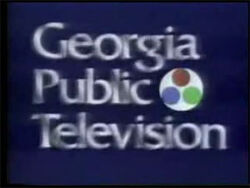 1989–2000
2000–2004
Georgia Public Broadcasting
2004–2010
WNGH-TV 18 Chatsworth-Dalton, GA-Chattanooga, TN on April 15, 2006
2010–present

TV stations in North Georgia, including Metro Atlanta and Athens
TV stations in Middle Georgia, including Macon
TV stations along the First Coast and Colonial Coast, including Jacksonville, Florida
TV stations in the Savannah, Georgia-Hilton Head Island-Beaufort, South Carolina area
34
32
38

WSCG
W32BJ
WGCW-LP

Ind.

|
---
Defunct stations:

TV stations viewable in Albany, Georgia
---
Defunct stations:
Television stations in the Columbus, Georgia/Phenix City-Auburn, Alabama area
TV stations in Chattanooga, Tennessee
---
Defunct stations:

Community content is available under
CC-BY-SA
unless otherwise noted.