Contents

1934–1965
1974–1991
1991–2007
2007–2013
2013–present
Globe Telecom, Inc., commonly shortened as Globe, is a major provider of telecommunications services in the Philippines. The company is the largest mobile network operator in the Philippines and one of the largest fixed line, and broadband networks.
In 2016, Globe introduced its Globe Lifestyle brand as a way to connect to its customers through fashion. It also launched two entertainment divisions: Globe Studios, which focuses on film and television production, and Globe Live, which focuses on live concerts and musical events.
Globe Wireless Limited
1934–1965
Globe-Mackay
1965–1974
| | |
| --- | --- |
| | LOGO MISSING |
1974–1991
GMCR, Inc.
1991–1998
| | |
| --- | --- |
| | LOGO MISSING |
In 1991, Globe-Mackay merged with Clavecilla Radio Corporation, a domestic telecommunications pioneer, to form GMCR, Inc. During that time, GMCR, Inc. started to use the Globe Telecom brand as a trade name and a variant of their 1991-2007 logo with its legal business name as a byline was used until 1998. No standalone logo was used.
Globe Telecom
1991–2007
In 1991, GMCR, Inc. introduced the Globe Telecom branding.
In 1998, GMCR, Inc. changed its legal business name to Globe Telecom, Inc.
1994-1996 (Globe Handyphone)
In 1994, Globe Telecom launched its digital cellular service based on GSM network, under the Globe Handyphone branding.
1996–2007 (Globe Handyphone)
2004–2007 (Globelines)
This logo was used for its residential landline and DSL broadband services. The brand was later replaced by Globe Broadband but the Globelines name was kept for landline-only products until 2010.
2007–2013
On August 6, 2007, Globe released a new logo, featuring a modernized Globe text and a new symbol named the Globe Life symbol, which features a hand icon accompanied by icons of objects that are involved in the telecommunications industry:
An envelope (which represents text messaging)
A magnifying glass (which represents internet browsing)
Three speech bubbles (which represent calling)
A camera (which represents MMS)
A computer (which represents the broadband and later, wireless internet businesses), and
A music note (which also represents MMS)
2013–present
In August 2013, Globe Telecom gave its logo another redesign, with a new typography for the Globe text. The Globe Life symbol was also modified; four of the icons in the 2007 logo were removed, while the hand, the envelope, one of the speech bubbles, the magnifying glass, and the camera were retained, accompanied with four new icons:
A new speech bubble
A transmitter (represented by a circle) and its signals (which represents wireless internet connections, which have become relevant during the decade of the logo's launch),
An icon with circles with round bars connecting the circles to each other (which represents social media), and
A play button (which represents various forms of multimedia entertainment that can be provided by telecommunications).
A new slogan was also launched: Creating a Wonderful World, which is used until 2016. This is similar to the slogan used by the Kuwaiti telecom company Zain (A Wonderful World)
In December 27, 2020, The new campaign was officially launched: Reinvent Your World. In partnership with the South Korean girl group Blackpink.
In 2021, Globe introduced its flat variant of its logo, as well as their new slogan: Atin Ang Mundo (The World is Ours). The flat logo became their main logo while the original 3D logo will remain as a secondary logo.
External Links
Asia-Pacific members: Australia: Optus1 | Hong Kong: csl. | India and Sri Lanka: Bharti Airtel1 | Indonesia: Telkomsel1 (Timor-Leste: Telkomcel) | Japan: SoftBank Mobile | Macau: CTM | Malaysia: Maxis Communications | Philippines: Globe Telecom1 | Singapore: Singtel1 | South Korea: SK Telecom | Taiwan: Taiwan Mobile | Thailand: AIS1 | Vietnam: MobiFone
---
Middle Eastern members: Saudi Arabia: stc (Bahrain | Kuwait) | Turkey: Türk Telekom
---
African member: Airtel1 (Chad, DR Congo, Gabon, Ghana, Kenya, Malawi, Madagascar, Niger, Nigeria, Rep. Congo, Rwanda, Seychelles, Tanzania, Uganda and Zambia)

---
1Wholly- or partly-owned subsidiaries of Singtel.
---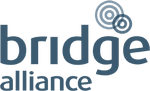 c