SUPERGOLD (1990-1996)
The origins of the Gold network can be traced back to Chiltern Radio's Supergold AM network which commenced broadcasting on June 24th 1990. Networked programmes originated from the company headquarters in Dunstable.

After GWR bought the Chiltern Radio group, Supergold ceased broadcasting on September 1st 1996 and was merged into Classic Gold.
CLASSIC GOLD (1990-2007)
1990 -1996

GWR owned AM services became part of the Classic Gold Radio service although in those days, retained their own identity - i.e. 2CR AM was known as 2CR Classic Gold Radio. All stations had a standard logo as shown above. The station's name was shown above the standard logo, with the AM frequency(ies) shown below. Networked programmes would originate from the GWR studios in either Bristol or Swindon.
1996-2001

This generic logo was brought into effect on September 1st 1996 when GWR merged the old Supergold network with Classic Gold. All networked programmes from this point would originate from Dunstable.
2001-2007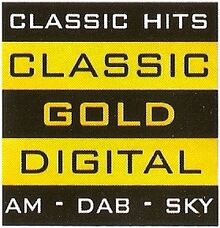 This generic logo came in after GWR were forced to sell 80% of the network to UBC Media by The Radio Authority to stay within the then ownership rules. The network would still operate out of Dunstable.
CAPITAL GOLD (1998-2007)
Although it had been broadcasting in London since November 1988, the service didn't expand until 1998 when it replaced Invicta Supergold. South Coast Radio and Xtra AM in Birmingham were replaced by Capital Gold on June 1st 1998, effectively the start of networked programmes. Touch Radio in Wales would eventually follow suit. This network operated from London.
1998-2001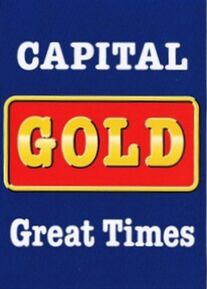 2001-2007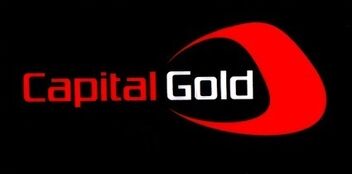 GOLD (2007-Present)
With the creation of Ofcom, and changes to ownership rules, it was inevitable that the two biggest companies (Capital & GWR) would end up merging, creating the Gold Network which commenced on August 3rd 2007. From this point, the network would operate out of London.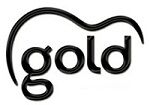 National FM stations:
---
---
---
---
---
---
---
---
---
---

---
Community content is available under
CC-BY-SA
unless otherwise noted.