This service would be dominated by almost constant rebrands.
Radio Mercury
1984–1988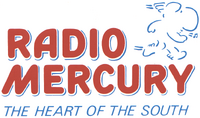 The station was an ILR (commercial radio) service which operated on AM & FM to the Reigate area of Surrey.
County Sound
1988–1995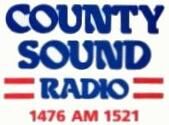 Radio Mercury & its neighbouring service 'County Sound Radio' merged. Mercury began broadcasting countywide on FM, whilst County Sound did likewise on AM.
Mercury Extra
1995–1996
County Sound was rebranded to 'Mercury Extra'. The 'Extra' was a mixed format of rolling news by day, and gold/easy listening music overnights.
1996–1998
With the loss of the Guildford licence to UKRD, the service continued broadcasting solely to Reigate.
Fame 1521
1998–1999
The service dropped the rolling news part of the format, resulting in another name change.
Breeze 1521
1999–2002
A change of owner (DMG Radio) would see the service rebranded to match their Essex AM service.
Classic Gold
2002–2007

Another change of ownership saw another rebranding.
Gold
2007–2011

The service ceased broadcasting to Surrey in January 2011.
National FM stations:
---
---
---
---
---
---
---
---
---
---

---
Community content is available under
CC-BY-SA
unless otherwise noted.