Goteki 45 is a team from the futuristic racing game series WipEout.
The order of the team's emblems is by the series' chronology.
F7200 era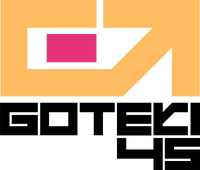 Goteki's base of operations was levelled by an unknown enemy and the team couldn't compete in the F9000 league.
FX300 era
FX350-400 era
Community content is available under
CC-BY-SA
unless otherwise noted.