Not to be confused with Gujarat Lions, which participated in the IPL in 2016 and 2017.
Gujarat Titans is one of the two new teams in the Indian Premier League that will debut in 2022, along with Lucknow Super Giants. It is based in Ahmedabad, the largest city in Gujarat state, unlike Gujarat Lions, which was based in Rajkot.
2022 (interim logo)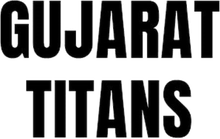 The name of the team and an interim logo were unveiled on 9 February 2022, before the mega IPL Auction that was held on the weekend of the 12th and 13th.
2022–present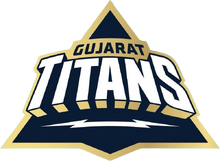 The official logo was unveiled on 20 February 2022.