RTZ 2. program
1972–19??
As a part of Yugoslav Radiotelevision (JRT), HRT2 was a second channel of Television Zagreb (TVZ) and it was simply reffered to "2. program" ("2nd channel").
19??-1990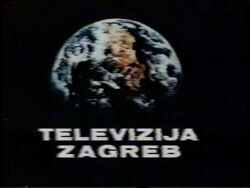 HTV2
1990-1992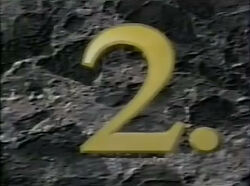 In 1990, the second channel of TVZ was renamed to HRT2 (but mostly presented as HTV2 in various idents, jingles etc.).
1992-1994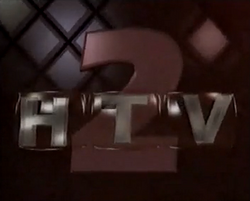 Between 1992 and 1994, HRT2 had a different logo than HRT1.
HRT2
1994–1996
In 1994, the term HTV is mostly abandoned, and the channels are known as HRT.

In 1994, all HRT logos were uniformed.
1996–1998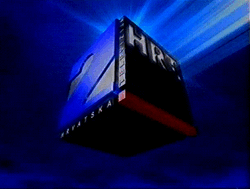 1998–2004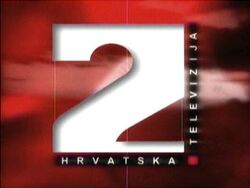 In 2001, HRT2 switched its color with HRT1. The ident remained until 2004, in spite of the logo and watermark change.
1999-2015, 2016-present (alternative)

In 2014 two experimental simulcast HD broadcasts were made on HRT2 during the Sochi Winter Olympics on nation-wide DVB-T2 network and the FIFA World Cup in Brasil on nation-wide DVB-T network. Slightly different logos were used in these experimental runs. The HD version was relaunched in 2019.
2015-present