2002–2014
This article or section lacks a former logo at the moment.
You can help Logopedia by uploading it here.
2014–present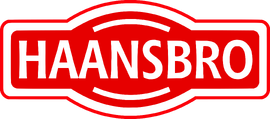 Part of Yıldız Holding
---
Subsidiaries
Koninklijke Verkade (The Netherlands) | Star Brands (North America) | United Biscuits (United Kingdom) | A&P Foods (Nigeria)
---
Current brands
BN (France) | Carr's | Chuah Snacks | Crawford's | DeMet's Turtles (United States) | Flipz | Go Ahead! | Godiva | Haansbro (Nigeria) | Jacob's (United Kingdom) (Creek | Crinklys | Twiglets) | McVitie's (Digestives | Jaffa Cakes) | Sultana (Netherlands) | Ülker | Verkade (Netherlands) | Why Nut
---
Former brands
Artiach | Delacre | Délichoc | Fazer Confectionery | Fontaneda | Fonzies | Keebler | KP Snacks (Butterkist, Brannigans, Choc Dips, Discos, Frisps, Hula Hoops, KP Nuts, McCoy's, Nik Naks, Penn State, Pom-Bear, Popchips, Roysters, Skips, Space Raiders, Tyrrells, Wheat Crunchies) | Smith's Chips | Triunfo | Walkers
Note: The former brands above had been owned by its subsidiary United Biscuits
---

Community content is available under
CC-BY-SA
unless otherwise noted.