1981–2010
2010–present
2010–2012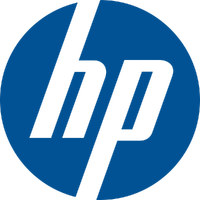 2012–present
Special Logos

This mark was designed back in 2011 as part of brand redesign study by Moving Brands commissioned by HP to help revitalise the public's perception of the HP brand. Ultimately, the proposed new monogram was not adopted, although other elements of the redesign were.
The logo resurfaced in April 2016 on the company's new Spectre 13 laptop. According to The Verge, HP says that the logo will be reserved for the company's premium laptops.
Community content is available under
CC-BY-SA
unless otherwise noted.