Hora TV is a Romanian folk music television channel, broadcasting from Zalău, a city in Romania. It is mostly owned by Profimusic SRL, although Digi owns 50% of the channel too.
2008–present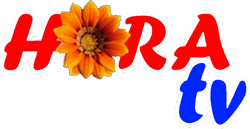 Hora TV was launched on November 13, 2008.
On November 2, 2021, at 12:33, Hora TV released an HD version of the channel, replacing the obsolete 4:3 SDTV version.
External links