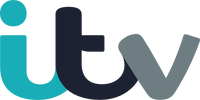 These are the idents from ITV from the 1st of January 2019 onwards.
In 2019, ITV replaced its six-year-old set with a new series of weekly idents known as ITV Creates. Each week will showcase the ITV logo in a uniquely artistic way by one of 63 artists.
Artists in order of appearance: Ravi Deepres, Sutapa Biswas, James Brunt, Patricia Volk, Mark Titchner, Katrina Russell-Adams, Kristina Veasey, James Alec Hardy, Alec Stevens, Charley Peters, Isabel & Helen, Bharti Parmar, Adam Nathaniel Furman, Olly Fathers, CJ Mahony, Fiona Grady, Laurie Nouchka, Caroline Wright, Rubbena Aurangzeb-Tariq, Liz West, Gayle Chong Kwan, Florence Mytum, Greta Davies, Rabiya Choudhry, Carleen de Sözer, Sargent & Seers, Yvette Hawkins, Julia Vogl, 121.Collective, Emily Downing & Olivia Weston, Brandon Saunders, Bournemouth Fine Art Students, Ash Kayser, Erin Taylor, Emily Forgot, Florence Blanchard, Russell Bamber, Louise Bristow, Yinka Ilori, Fernando Laposse, Stuart Robinson, Noëmi Lakmaier, NEON, Kochi Kochi, Jo Taylor, Anna Berry, Sam Curtis & Dave Bennett, Dan Rawlings, Faith Bebbington, Hattie Newman, Melanie Tomlinson, Anna Lomax, Saj Fareed & Asian Women's Resource Centre, Hermione Allsopp & Hastings Furniture Service, On The Mend & NHS Staff, ITV Kids Create, Sarah Harris & LeftCoast Makers, Same Sky & Regent High School, Create and Young Carers, Hamed Maiye, Alfie Kungu, King Owusu, and Neequaye Dreph Dsane.
January
Broadcast 1st–7th January.
Broadcast 7th–14th January.
Broadcast 14th–21st January.
Broadcast 21st–28th January.
Broadcast 28th January–4th February.
February
Broadcast 4th–11th February.
Broadcast 11th–18th February.
Broadcast 18th–25th February.
Broadcast 25th February–4th March.
March
Broadcast 4th–11th March.
Broadcast 11th–18th March.
Broadcast 18th–25th March.
Broadcast 25th March–1st April.
April
Broadcast 8th–15th April.
Broadcast 15th–22nd April.
Broadcast 22nd–29th April.
Broadcast 29th April–6th May.
May
Broadcast 6th–13th May.
The idents feature the British Sign Language spelling of 'I', 'T', and 'V', for Deaf Awareness Week 2019.
Broadcast 27th May–3rd June.
June
Broadcast 10th–17th June.
Broadcast 17th–24th June.
Broadcast 24th June–1st July.
July
Broadcast 15th–22nd July.
Broadcast 22nd–29th July.
Broadcast 29th July–5th August.
August
Broadcast 5th–12th August.
Broadcast 12th–19th August.
Broadcast 19th–26th August.
Broadcast 26th August–2nd September.
September
Broadcast 2nd–9th September.
Broadcast 9th–16th September.
Broadcast 16th–23rd September.
Broadcast 23rd–30th September.
Broadcast 30th September–7th October.
October
Broadcast 7th–14th October.
Broadcast 14th–21st October.
Broadcast 21st–28th October.
Broadcast 28th October–4th November.
November
Broadcast 4th–11th November.
Broadcast 11th–18th November.
Broadcast 18th–25th November.
Broadcast 25th-30th November (7.10 PM).
December (Christmas)
Broadcast 30th November (7.10) PM-8th December.
Broadcast 9th-16th December.
Broadcast 16th-26th December.
Broadcast 26th December-1st January.
Community content is available under
CC-BY-SA
unless otherwise noted.