For the present-day successor of Imagine Showbiz, see Big Magic.
Originally launched on 15 August 2008 as a joint venture between Turner India and NDTV, Imagine Showbiz was a Hindi channel featuring Bollywood news, shows and gossip. (A similar channel, UTV Stars, was launched in 2011.)
NDTV exited the joint venture in 2010, resulting in sister channels NDTV Imagine and NDTV Lumière being renamed to Imagine TV and Lumière Movies, respectively (Imagine Showbiz never carried the NDTV branding).
2008–2011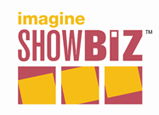 While Imagine TV and Lumière Movies shut down in 2012 due to low viewership, Imagine Showbiz was sold to Reliance Broadcast Network (part of the Reliance Anil Dhirubhai Ambani Group) in 2011 and renamed to Big Magic. Big Magic is now owned by Zee.
Community content is available under
CC-BY-SA
unless otherwise noted.