India Today Group is one of the largest mass-media companies in India, with diverse interests spanning print, television and radio. Its primary business is journalism: it has published India Today, the country's first weekly newsmagazine, since 1975, and its TV news channels Aaj Tak and India Today Television are among the most established in India.
The India Today Group
India Today Group
2010–present
2010–2015
2015–present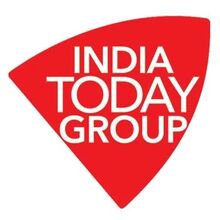 This logo is identical to the previous one, except that it is set in Avenir instead of Times New Roman.