INQUIRER 990 Television was a "teleradyo"-formatted news channel owned by Trans-Radio Broadcasting Corporation (a subsidiary of the Philippine Daily Inquirer). It is the television counterpart of DZIQ Radyo Inquirer 990. It is the fourth station to simulcast its radio stream to television, after DZMM (for DZMM TeleRadyo), DZRH (for DZRH News Television) and DZRJ/8TriMedia (for 8TriTV). Originally on livestreaming, it is currently available as a digital subchannel on BEAM TV.
2016
2016–2020
2016–2020 (secondary)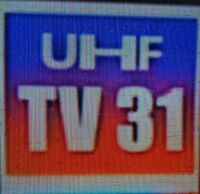 This logo is a secondary logo exclusive to BEAM.
See also