2005–2006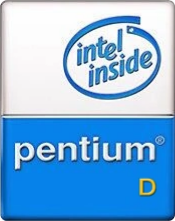 This logo was mainly used during the launch of the processor, when it was codenamed Smithfield. This was used for 1 year as the new logo was introduced shortly later. It is also a dual-core CPU based on the Pentium 4 architecture.
2006–2008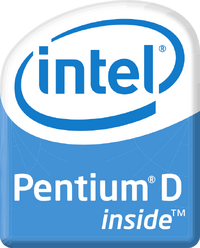 In January 2006, during the launch of Presler name, the logo was updated to be based on Pentium 4 and its HT version.
On August 8, 2008, Intel stopped producing the Pentium D processor and was replaced by the Pentium Dual-Core and Core 2 series.