This page only shows primary logo variants.
For other related logos and images, see:
Italia 1 is one of three flagship generalist entertainment channels owned by the leading Italian commercial broadcaster Mediaset, the other two being Rete 4 and Canale 5. Italia 1 has a skew towards youth audiences.
Despite not containing the number 6 in its name, Italia 1 is always considered to be the sixth Italian TV channel, and is therefore always numbered 6 in the terrestrial DVB-T system, or in TV channel listings and electronic program guides.
1982–1989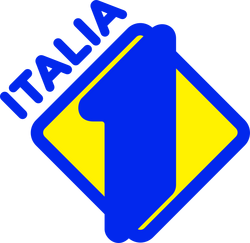 The logo is still used on-screen, albeit without the "Italia" on it.
1989–present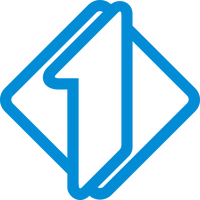 The logo, while it kept the previous logo design, removed "Italia" from its logo.
In 1996, the onscreen bug logo has "Mediaset" added at the bottom, and is colored white.
From 19 June 2000, the logo is transparent and it's onscreen bug has a more three-dimensional look.
As of April 2018, the logo's onscreen bug is flat-colored like the 1996 variant, while still retaining the transparent color from the 2000 logo.