JOJ Plus, known simply as Plus, is the second TV channel of Slovak broadcaster Televízia JOJ. It was launched on 5 October 2008 and targets a male audience.
2008–2012

2012–2015
From 2012 to 2020 the channel was known simply as Plus.
2015–2020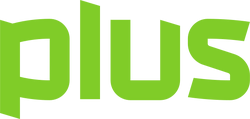 2020–present

On its 12th anniversary, JOJ Plus introduced a new logo on 5 October 2020 that adds the parent JOJ spiral logo to the left. Incidentally, this comes five years after the main TV JOJ rebranded in October 2015.
Community content is available under
CC-BY-SA
unless otherwise noted.