Al Jazeera Children's Channel
2005-2013
2005–2009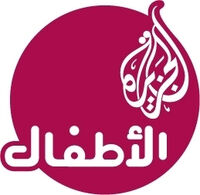 Al Jazeera Children's Channel (abriviated as JCC) launched on 9 September 2005, its branding was designed by Gédéon. The idents feature planetary landscapes transforming into the JCC logo.
2009–2013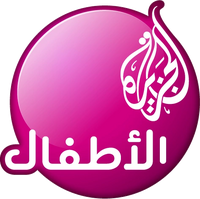 A new look for JCC launched on 16 January 2009, coinciding with the launch of sister channel Baraem, both of the new looks were designed with a cooperation of design agencies Seed and Radiant.
The logo received a slight update with the word "اللأطفال" being written in an updated font, and the logo itself being gradiented, which was also present in 6 different colors, with the official pink logo being one of them.
The new idents involved the JCC logo being broken down into different things like an octopus, a forest, a machine, etc.
JeemTV
2013–present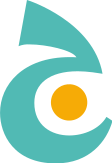 On 27 March 2013, JCC was entirely reworked into a new name: JeemTV. This time, the new look was designed by Seed. The logo depicted the Arabic letter "ج", which is the equivalent to the letter J.
The new idents featured a person interacting with the JeemTV logo, which expanded into things like a painting studio, a forest, a kart and more, much like the previous look.
While the new look bears a resemblance to the previous one, and the visuals look just as colorful, the JeemTV logo never appears in a different color.
Community content is available under
CC-BY-SA
unless otherwise noted.