2018–present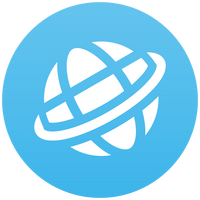 Telecommunications:
Main telecom brand: Jio | Smartphone brand: LYF
Jio Platforms:
Apps and services: Jio Biker Buddy | JioBrowser | Jio CAF Pickup | JioCall | JioCareers | JioChat | JioCinema | JioCloud | JioFiber | Jio Gate | Jio Group Talk | Jio Health Hub | JioHome | Jio Learning | Jio Media Ware | JioMeet | Jio Messages | Jio Mitra | JioMoney | Jio Motive | JioNews | Jio Partner World | JioPOS Lite | JioSaavn (music streaming) | JioSecurity | JioSwitch | Jio Smart Security | JioTV

Acquisitions: Haptik1
---
Indian stores:
Supermarkets: Neighbourhood grocery: Reliance Fresh | Hypermart: Reliance Smart | Wholesale: Reliance Market
Apparel: General: Reliance Trends | Women: Project Eve | Online fashion: Ajio
Electronics: Store: Reliance Digital (Xpress and Xpress Mini) | Home appliances: Reconnect
Footwear: Reliance Footprint
Jewellery: Reliance Jewels

Acquisitions: Urban Ladder | Zivame (15%)
International stores:
Toys and games: Hamleys (also present in India)
---
Media and broadcast:

Media group: Network18 (TV18 | Viacom182)
News portals: News18.com (CricketNext) | Firstpost | Moneycontrol | CNBC-TV18.com3

Part of Reliance Industries Limited (Network18)
---
Subsidiaries: Viacom181 (Viacom18 Studios)
---
News18 network:
National news channels: Hindi: News18 India | English: CNN-News182
Business news channels3: Hindi: CNBC Awaaz | English: CNBC-TV18 HD | Gujarati: CNBC Bajar
Regional news channels: (most acquired from the ETV Network)
Hindi-speaking regions: News18 Punjab/Haryana/Himachal Pradesh, Uttar Pradesh/Uttarakhand, Madhya Pradesh/Chhattisgarh, Bihar/Jharkhand and Rajasthan
Other regional channels: News18 Kannada, Bangla, Odia, Lokmat+ (Marathi), Gujarati, Urdu, Assam/Northeast+ (Assamese), Tamil Nadu+ (Tamil) and Kerala+ (Malayalam)

---
AETN18 network4:
History TV18 HD
Other channels: Topper TV | Shop CJ
---
Defunct channels: FYI TV18 HD
Divested channels: Home Shop 18
---
+Not formerly owned by ETV Network; these channels have always been owned by TV18.
1Joint venture with ViacomCBS.
2Joint venture with Turner Broadcasting System (WarnerMedia).
3Joint venture with NBCUniversal (Comcast).
4Joint venture with A&E Networks.

---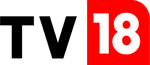 Cable TV operators: Hathway | DEN Cable | GTPL
---
Industrial products:
Petroleum and fuels: Reliance Petroleum and Reliance Gas | Synthetic fibres: Recron | Readymade garments and suitings: Only Vimal

---
Sports franchises:
Indian Premier League: Mumbai Indians
---
Defunct properties:
Defunct retail stores: Furniture and home décor: Reliance Living | Books, movies and games: Reliance Timeout
---
Notes:
1Acquired from The Times Group.
2Joint venture with ViacomCBS.
3CNBC-branded channels and properties are under licence from Comcast.

---