Contents

2004–2009
2009-2013
2013-present
K-2
2004–2009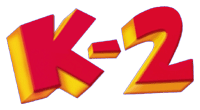 K2 was first named K-2, was launched on October 1, 2004.
K2
2009-2013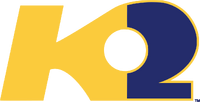 On 1 July 2009, K-2 was sold to Switchover Media and included in TIMB 2 mux, starting broadcasts with a new blue-yellow logo and changing its name to K2, becoming a national channel.
On 14 January 2013, following the sale of Switchover Media, the channel became the property of Discovery Italia, which later decided to change the target and focus exclusively on the male audience; remaining in the age groups of children and young people, but not in disdain for young adults.
2013-present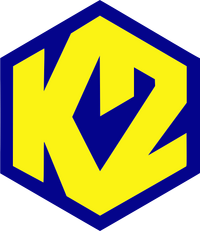 On June 30, 2013, K2 switched to the 16:9 panoramic format and renewed logo and graphics, in line with the target change, which is aimed exclusively at the male audience, unlike Frisbee which is aimed at the female audience.
2015-2020
2020-present