KWFT-TV
1953–1956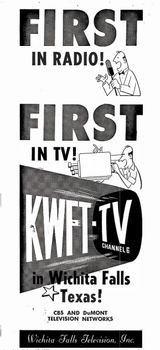 KSYD-TV
1956–1960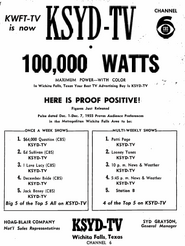 1960–1963

KAUZ-TV
1963–1967
| | |
| --- | --- |
| | LOGO MISSING |
1967–1981

1981–1996
1992-1996
1996–1998
| | |
| --- | --- |
| | LOGO MISSING |
1998–2005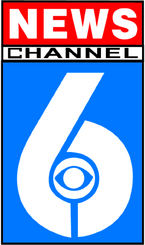 2005–2008
The logo used by KAUZ-TV from 2005 to 2008 was derived from the logo that was introduced by Orlando CBS affiliate WKMG-TV in 2001.
2005–2007

2007–2008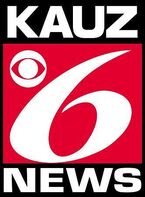 2008–2010
2010–2016

2016–present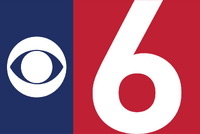 TV stations in Central Texoma, including Wichita Falls, Texas and Lawton, Oklahoma
---
Defunct stations:

Television stations:
ABC affiliate: KVHP-DT2
CBS affiliate: KAUZ-TV
CW affiliate: KAUZ-DT2
Fox affiliates: KVHP | WDBD | WSFX-TV | WUPW | WXTX
MyNetworkTV affiliate: WLOO1
---
American Spirit Media owns the license of all stations shown above, but leases their operations to Gray Television through joint sales and/or shared services agreements (except for WUPW, which is operated by Tegna.)
1Owned by Tougaloo College, American Spirit Media operates this station under a joint service agreement.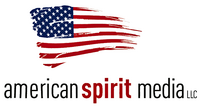 See also:

Gray Television station logos