1949-1982 (K25AV?)
The translator of KMOL-TV
1982–1984
1984–1986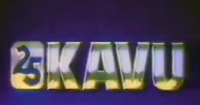 1986-1992
1992–1994
1994–2021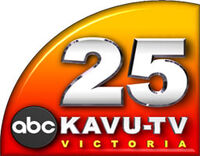 2021-present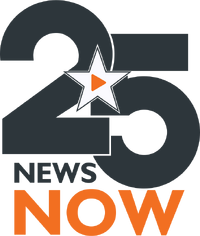 On March 29, 2021, KAVU fell into line with the rest of the Morgan Murphy Stations properties in adopting the group's orange/gray graphics as well as the "Vision" news music theme from inthegroovemusic previously introduced at WISC-TV, WKBT-DT, KXLY-TV, and KAPP/KVEW. KAVU also ditched its longtime quarter-circle logo and "Newscenter 25" branding, replacing the former with a new "Star 25" logo (featuring a tiny play button, as incorporated into the logos at its sister stations) and the latter with the 25 News Now brand, also helping bring it in line with the rest of the group.
TV stations in Victoria, Texas
---
Defunct stations:

Community content is available under
CC-BY-SA
unless otherwise noted.