Not to be confused with WDAF-TV or WDAF-FM.
For the station that first used the KRLD–TV callsign, see KDFW.
KNBN-TV
For the station that currently held the KNBN call letters, see KNBN.
1980–1984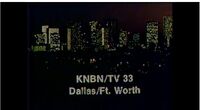 KRLD-TV
1984–1986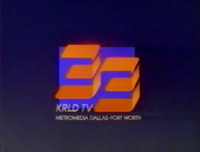 KDAF
1986–1993

In May 1985, Metromedia sold all of its independent stations (including KRLD) to News Corporation, who announced its intentions to launch the then-new Fox on May 7, 1986, with KTTV, KRIV, WFLD, WNYW, and WTTG forming what would become Fox Television Stations. As a result, the callsign was changed to KDAF, which stood for Dallas And Fort Worth.
1987–1993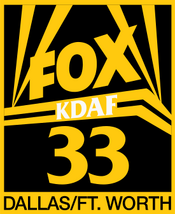 1993–1995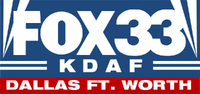 1995–2004
On July 2, 1995, CBS affiliate KDFW assumed the Fox affiliation for the Dallas-Fort Worth market as a result of the network's long-term affiliation agreement with New World Communications (KTVT took over the CBS affiliation). Concurrently, in order to move Fox programming to the higher-rated KDFW, Fox Television Stations opted to sell KDAF to Renaissance Broadcasting in a trade deal for KDVR in Denver and its Fort Collins, Colorado satellite station KFCT.
On the date of the switch, KDAF became a WB affiliate, taking over the affiliation from KXTX-TV, which had been carrying the network since The WB's January 1995 inception under a temporary arrangement.
2004–2006
This article or section lacks an alternative logo at the moment.
You can help Logopedia by uploading it here.
2006–2008

In 2006, UPN and The WB were merged to form The CW. KDAF, as part of an affiliation deal for most of Tribune Broadcasting's WB affiliates, joined the new network.
2008–present
2008–2011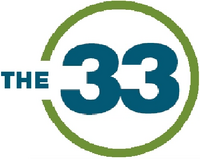 2011–2017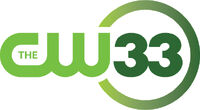 In September 2011, KDAF returned to the "CW33" branding, still using the previous "The 33" circle scheme.
2017–2019

2019–present
TV stations in Dallas-Fort Worth
Community content is available under
CC-BY-SA
unless otherwise noted.