1949–1953
KFMB-TV first signed on the air on May 16, 1949, and was the first television station to sign on in the San Diego market.
1953–1956

1956–1962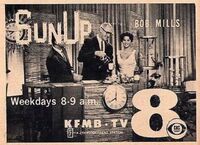 1962–1965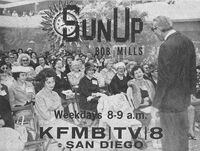 1965–1970

1970–1975
1975–1991

This "ei8ht" logo was also used as similar logo designs for KAET in Phoenix, KAIT in Jonesboro, Arkansas, KNOE in Monroe-West Monroe, Louisiana, WJW in Cleveland, WGHP in High Point-Greensboro-Winston-Salem, North Carolina, WMTW in Poland Spring-Portland, Maine, WSLA (now WAKA) in Selma-Montgomery, Alabama, and WSVI in St. Croix.
1991–2005
1991–1996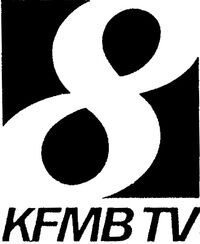 1996–2001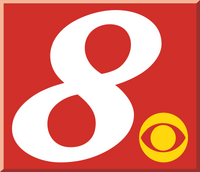 2001–2005
2005–2013
2013–present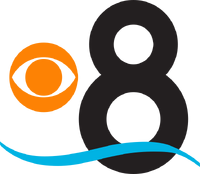 2017–present
The CW moved to a second subchannel of KFMB-TV from XETV on May 31, 2017.
TV stations in the San Diego–Tijuana metropolitan area